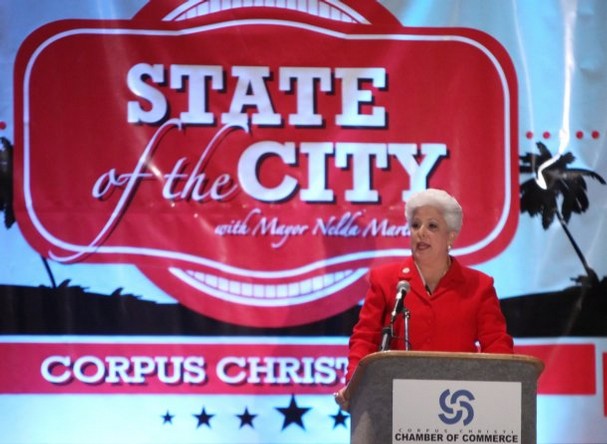 "Bold and Balanced Growth" is how Mayor Martinez described our Emerald City by the Bay, Corpus Christi – and she isn't kidding. On the afternoon of February 6, 2014, at the American Bank Center, she touched on two major statistics that will hopefully make a big impact in the Real Estate realm this coming year.
Corpus Christi is one of the fastest growing metro economies in the United States coming in at No. 10 with a 3.8% increase in 2013 and a projected 3.1% increase for 2014. This is also due to a 4.3% rise in jobs. More people coming to Corpus = more buyers in the real estate market! Finally, the scale is tipping.
Mayor Martinez also pointed out that since 2010, there has been a housing rise of 19%. There has been a sizeable increase in new construction in Corpus, creating roughly 3,800 new jobs in 2013. Why would there be this kind of boom in new construction you ask? Because we want to be prepared for the economic growth that is expected. From 2012 to 2013, there was a 32% increase in new residential permits alone.
With that though, there has been a shortage of affordable housing. The city is attempting to change this by building some low-income housing, such as The Palms at Leopard, to accommodate 120 apartments, which broke ground Nov. 14, 2013, on Leopard Street. The goal is to offer a healthy mix of housing options throughout Corpus Christi, and to continue with neighborhood cleanups.
As for the Island, Schlitterbahn is projected to bring mass amounts of people to the park, increasing the growth and relevance of the island. Property values are expected to increase due to this exposure, and there will certainly be many more people looking to buy and rent around the island.
Onward and upward, Corpus Christi!