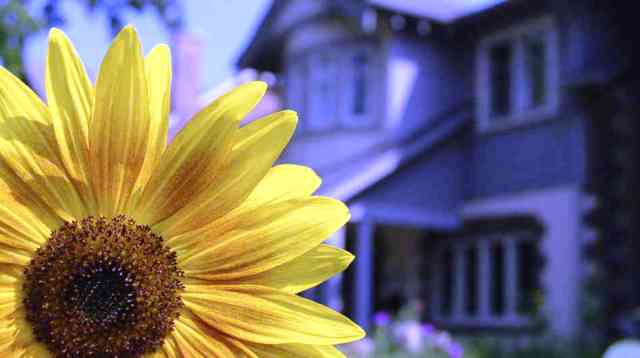 Spring cleaning isn't the only thing many people do in April here in South Texas – it's also the beginning of the popular time of year to sell property! If you're considering listing your home this Spring, my guess is that you want to sell quickly and get top dollar. Right? Well now that the sun is shining and the checkbooks are coming out of hibernation, consider these steps!
Shop around. For an agent that is! A size 9 shoe will fit no matter which store it's from, but not every agent will be the right fit for you. There are many options…many GOOD options. Ask questions that are important to you (do they host open houses, do they market their listings, do they provide feedback and advice). Find the agent whose vision matches yours.
Price it right. This sounds like an obvious suggestion, but an overpriced home may not sell as quickly as one that is priced right. Sometimes the longer a home sits, the more buyers may wonder "what's wrong with it?" A well-priced home is more likely to move, get multiple offers, get the sales price both seller and buyer desire.
De-Personalize. When a buyer steps into your home, you want them to envision their own life there. As beautiful as your family portraits are, it may make it harder for a buyer to visualize – this goes hand in hand with STAGING. If a room is designed as an office but you use it as your exercise room, do your best to turn it back into an office.
The heart of the home – it's most likely the most important room for the majority of buyers. Anything you can do to upgrade or stage your kitchen will be beneficial.
Mow! Or…rake your rock garden, or do whatever maintaining needs to be done to grab positive attention at the curb. Curb appeal is like the book cover – you don't want buyers to not even open the door because the exterior is unappealing.
Make your house shine, sparkle, smell of roses (or sugar cookies or bahama breeze or whatever lights your wick). There's no bigger turnoff than a home that hasn't been sustained. This is especially important if you have pets. Love the fur babies, but don't want to smell them!
All clutter and valuables. Any extra "stuff" lying around is distracting, and valuables are even more so! Clean out your closets, jewelry boxes, china cabinets, knick knacks, collectibles, etc. and stick it in a storage unit. It'll make moving easier when that time comes, anyway!
Lighten up! Your home is bigger, happier and brighter when blinds are open and all bulbs are working. Quickly changing out your burnt bulbs is probably the fastest task with the largest reward. Unlike your dancing partner at the nightclub, a home is prettier in the light!
They will be opened. Not because buyers are snoopers, but because buyers like to see storage spaces. Best to tidy up those drawers, organize your pots and pans, alphabetize your spices. Ok, you don't have to go THAT far, but you get the idea.
Selling your home/memory keeper/safe haven, can be an emotional challenge. Start the detachment early! Think happy thoughts of your next journey, your next sanctuary. So when that offer does come in, you're ready and it's more about business than attachments.