Buying Corpus Christi, TX Real Estate
Choosing Coastline Properties as your Corpus Christi Real Estate agency will save you time, money and headaches. At Coastline Properties, we do things different. We started this company with customer service as its core foundation. Being in the industry for years, we became frustrated with out-of-touch agents & brokerages have become with regards to today's marketplace. We believed buying Corpus Christi real estate could be easier, more efficient and very enjoyable process. We are in the PEOPLE BUSINESS and we just happen to sell Real Estate!
Our online presence @ Coastline Properties.com provides buyers with advanced tools to save time, compare and track properties of interest and be your premier destination for the full MLS in Corpus Christi, Tx.
Looking for a Home on Upper Padre Island, TX?
You've come to the right place. We are local Island specialists for Upper Padre Island real estate.  As you can probably tell from our blogsite, we are fully immersed in Corpus Christi and North Padre Island real estate each and every day. We pride ourselves on being a true specialists in Corpus Christi real estate.
Our Goal is Simple. Locate your ideal property and obtain it at the absolute lowest price, on the most favorable terms.
Your Situation is Unique. We completely understand everyone has different needs & wants.  This is why we completely tailor an individualized buying strategy for each and every client. Hate the cheesy real estate sales pitch? So do we. You won't find it here. What we offer is valuable, informative advice that will give you an unmistakable edge in the Corpus Christi market.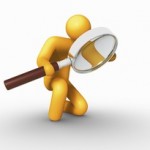 Searching For Homes in Corpus Christi on our Website. 
Ok, so you're ready to start looking.  No need to wait.  Using our website, you can
search every property in Corpus Christi, TX
with just a few mouse clicks.  We offer a wide selection of our own properties to search from.  You can search buy community, type of home, prices and several other custom options.  As you search you will notice each listing comes complete with property, location and gallery of images that will help you browse the site quickly and conveniently.
How to Get Started. We are just a phone call or email away. We will schedule a meeting at your home, my office or any other location that works for you.
Our First Meeting. Our goal during our first meeting will be to make sure that all of your questions are answered. I want you to leave feeling that you have a major advantage in the Corpus Christi market.  We will be asking you several important questions. The more we know about your buying situation, the better we will be able to suggest a recommended course of action.

Financing. When we meet buyers for the first time, some have the financing in place and others are not sure where to start. There are a variety of things to think about with financing on Corpus Christi properties. Mortgage brokers, in-house big bank lending, appraisers, jumbo loans, conforming loans, tax deductions…they all play a part. We will discuss them all and find the right option for you and then recommend resources for you to further get your questions answered.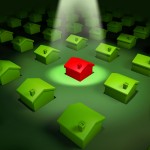 Timely Information. Corpus Christi is a hypersensitive market, meaning it goes through hot and cold streaks within very short periods of time. Additionally, it is a market that has many homes go pending without ever hitting the MLS. One of the many benefits of the Coastline Properties Blogsite is that it is a premier destination for real estate in the city of Corpus Christi and is always up to date with the latest community and market data.  Additionally, we also work closely with many agents who regularly sell in Corpus Christi and Upper Padre Island, Tx and occasionally they will have a property that they need to move off-market quickly at severely reduced rates. We expose all of our buyers to these off-market properties.
Working with an agent capable of bringing possibilities to your attention that go beyond the public MLS is a significant advantage. Finally, when it comes down to contract negotiations we strive to give my clients a strategic and competitive advantage. Our experience as realtors and mortgage professionals  have helped my clients not only protect themselves more fully in a transaction, but has enabled them to put together transactions that require thinking outside of the traditional options offered on our local real estate purchase contract.
Since 1995, we have represented hundreds of  buyers and sellers in Corpus Christi. It would our privilege to help you start your home search today.
Cheri Sperling, Owner
sperling@coastline-properties.com
(361) 949-0101
Fill out the FORM Below: