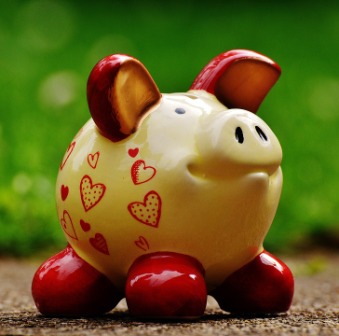 It's hot here on Padre Island, and I'm not talking just the high temperatures. It is real estate's steamy season, and properties are being listed and sold faster than season tickets at the 'bahn. With the active market, it's critical to take a look at your spending. How can you be assured you're not wasting money? Here are some smart tips on how to save and spend during peak purchase season. Do not fall victim to these common money mistakes.
BUYERS:
DO NOT overpay. Unless you find yourself in a bidding war for the home of your absolute dreams, there is not a single home like it, and you do not plan to leave, ever ever ever, do not pay over the appraised value. Note: Do not get this number from the tax office, get this from an actual appraiser who visits the home and runs their own detailed determination of real value.
DO get an inspection. It's worth the couple hundred dollars. Do your due diligence and know what you're buying. If there is a deficiency on a large ticket item, it's best to find out ahead of time so you can budget for it in the future or you can ask the seller to help right the wrong. You do not want to find these deficiencies later, once the sale is over, and you haven't budgeted for them.
DO NOT make a lowball offer. Negotiating is normal, and it's okay to not offer full price. But if you're interested enough to make an offer, make sure it's worth your time and the seller's time. Your agent will be able to give their best advice as to what a good offer price would be, based on comparables and their knowledge of the market and area.
DO lender shop. Different lenders can offer different rates. Shop around, see with whom you can save and where.
DO NOT make large purchases prior to closing. This is a huge expensive mistake, as it can alter your credit score and can actually take you from having loan approval to not. You can lose your property and in turn gain something of expense (whatever it was that you bought, albeit a car, boat, etc.).
SELLERS:
DO NOT remodel what won't pay off. If you're going to do some upgrading prior to listing your property, spend money in the kitchen. This is a room that's important. Otherwise, less expensive updates you can do include painting, new hardware, fixtures and carpet. Gutting bathrooms and shellacking your garage floor is likely not worth the pay off.
DO price properly. Your listing agent will be able to guide you to a proper sales price, so use their knowledge! You're paying them, after all. If your property is priced too high, it's likely to not sell as quickly, wasting your money on months of bills, taxes, mortgage payments, etc.
DO NOT reject reasonable offers. Letting your emotions get in the way of your sale can be tough, but you do not want to push qualified buyers away because you're not remembering that this is in fact business. At the very least, provide a counter offer.
DO disclose. If there are issues that you do know about, it's the law to disclose known deficiencies. If you do not, this could turn in to a lawsuit. Talk about expensive!
Try to keep these Dos and Don'ts in mind this summer and in to the fall, and you will be free from the most expensive mistakes that buyers and sellers tend to make. You work hard for your money, so keep your dollars where they will work for YOU!