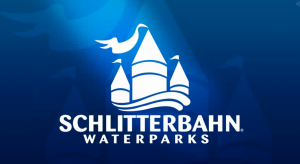 CORPUS CHRISTI — A delayed opening date for a proposed Schlitterbahn water park resort on Padre Island won't affect a $117 million incentive agreement signed earlier this year with the city.
The water park is expected to open March 1, 2014, Schlitterbahn co-owner Jeff Henry said. The opening date previously was set for Memorial Day weekend in 2013 but had to be pushed back after delays related to an expansion of the company's South Padre Island park, he said.
"We didn't want to push forward with the project to try and meet an unrealistic schedule," Henry said.
The estimated $41 million resort planned west of Park Road 22 is expected to include a 65-acre water park with lodging, golf and restaurants. It will be built on the existing Padre Isles Golf Course.
Delays to begin construction won't affect an agreement with the city, which requires the project to break ground nine months after the agreement was signed in May.
Schlitterbahn must begin construction within the next six months and be finished with the first phase by summer 2013. The water park is required to be built two years after the project breaks ground, according to terms of the agreement.
The project is close to breaking ground, Henry said, although he didn't have an exact date. Last month it was on track with tentative plans to break ground as early as September, developer Paul Schexnailder said.
Many pieces of the project — including financing, design and permits — need to fall into place before construction begins, he said during a previous meeting.
Schlitterbahn is part of a proposed $552 million master plan for the island, which includes a marina in Lake Padre, an extension of the residential canal system, hotels, condos and single-family homes.
Investors Willard Hammonds, Schexnailder and the Henry family that owns the Schlitterbahn Texas water park chain are developing the master plan.
The entire project is expected to take at least 18 years to build under the incentive agreement with the city, which is for 25 years. Developers are responsible for infrastructure maintenance, such as dredging canals and repairing bulk heads.
The development is expected to generate about $259 million in revenue, after incentives, for the city's taxing districts, including Del Mar College and Flour Bluff ISD.
A bulk of the tax incentives being offered — $78 million — are from hotel occupancy tax revenue within the area of the planned development. That means most of the incentives being offered rely on the performance of the proposed project, city staff said.
The city also plans to build a $6.8 million bridge along Park Road 22, which would connect Lake Padre to the residential canal system. The City Council has pledged that project will be paid for with leftover 2008 bond money. Developers have said it is a critical part of the project's design because it would create a pedestrian waterfront connection along the canal system. ~ Caller.com
Commentary – "We greatly appreciate the updates to the project thus far.  This is the largest project North Padre Island has ever seen so it's important that the proper planning is done prior to breaking ground.  The Henry family has always wanted to produce a high quality product and I trust this is the right decision given the unforeseen circumstances delaying there other resort project down south.  We eagerly await the day the shovel hits the sand, Islanders are ready for the changes and we are excited as ever" ~ Cheri Sperling