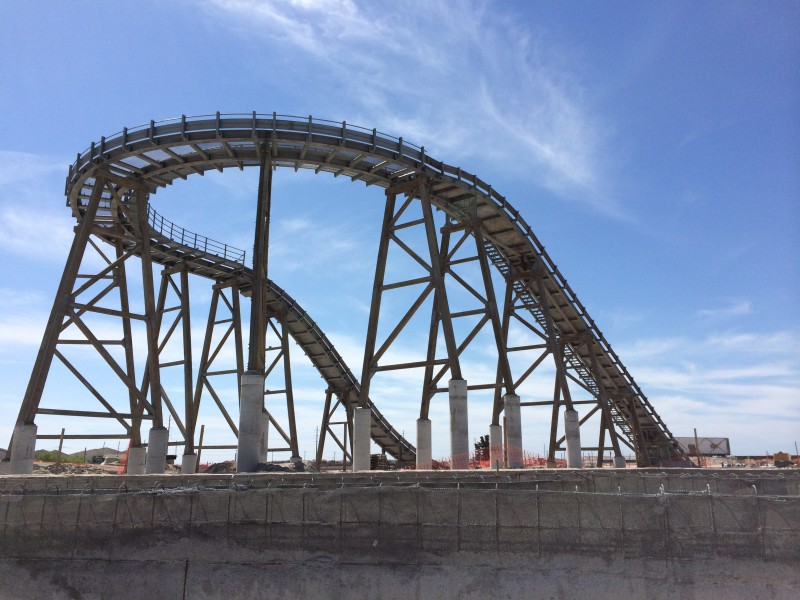 CORPUS CHRISTI – It's only partially opened, but Schlitterbahn Corpus Christi was a popular spot on Labor Day.
The Island resort is considered about one-third complete with construction ongoing daily. The park was open Monday with a newly operational Momentum River, but it didn't see the crowd the owner had hoped for in its first Labor Day holiday.
"Attendance has been slow, although good," said Schlitterbahn CEO Jeff Henry. "Because the park isn't finished and because it doesn't look finished and there aren't as many attractions open as we'd like to have open, we're pleased with the attendance that we've had."
Henry said the Veranda restaurant is doing well and visitors are enjoying the parts of the park that are available.
"We've got about a little over a third of the park, about 3,500 person capacity, open and operating today. Got a river system open and operating, a hot tub open and operating, two childrens pools open and operating, a river ride open an operating," said Henry.
The park was initially touted to open by summer 2014. While it did open, it wasn't to the extent that people were expecting.
The question now is, when will Schlitterbahn Corpus Christi be completely ready?
"We will open March 1, 2015, with the park completely finished," said Henry, "All 90 hotel rooms, all three restaurants, all the concessions, and all of the rides, and we'll be ready to go next year at Spring Break."
Click here for Schlitterbahn ticket information.
via KrisTV.com