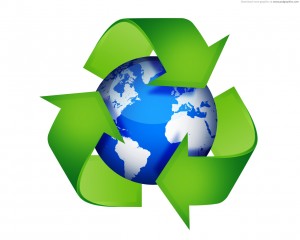 Give him time, and Jeff Henry may one day find a patent on raindrops.
The creative force behind the Schlitterbahn water park success story, Henry knows the value of water and has no problem explaining to a drought-parched city like Corpus Christi how a water park like his will not be a drain.
It's a skill cultivated through more than four decades of developing, designing and opening water parks in a variety of conditions, including in times of drought.
His family's first park — Schlitterbahn New Braunfels — grew during a drought that had the park's wellspring, the Comal River, on the ropes.
"In '84, we became very cognizant of water usage because we were worried the river would run dry," Henry said.
So they learned to build closed-loop systems, fill them once, and channel them into a variety of purposes, filtering the water as they go.
Now, Schlitterbahn is building a $41 million water park in Corpus Christi, set to open in summer 2014. What few counted on is a drought that weather experts say is going to tighten its grip on the city's fast-sinking reservoirs.
In an average year, Nueces County gets between 30 inches and 34 inches of rainfall, according to weather records. In 2011, rainfall dipped to fewer than 13 inches. It inched back up in 2012, to 18 inches.
As of Friday, the city had received 1.92 inches of rain since Jan. 1.
Inflows to the reservoirs total more than 724 million gallons through the first three months of the year. That is enough water for about 4.5 months, based on the city's annual consumption.
The combined level of the city's reservoirs stood at 35.4 percent of capacity as of last week. The level could dip below 30 percent sometime in June or July, according to city water planners, which would put the city into Drought Stage 3.
Should the city enter stage 3, the Schlitterbahn park would be subject to the city's conservation plans. Another wrinkle resides in a city ordinance that allows the city manager to curtail all new water connections during a stage 3 drought.
Master plans call for a resort hotel to go with the park, but the park will be built first.
If business owners near Schlitterbahn's master plan were in the beginning concerned that the park will use more than its fair share of water, the concerns have been addressed, said Stan Hulse, executive director of the Padre Island Business Association.
Hulse said with one deluge, water consumption could become a moot point.
"Although we are in a drought situation, there's no way of predicting it will be the case when they fill the park," Hulse said.
But Henry isn't waiting on it to rain.
He does not need to.
TRANSPORTAINMENT
It is a lot easier to get into than out of the water flowing around the Pirate's Cove at Schlitterbahn South Padre Island.
The cove, a new indoor-outdoor section of the park, is surrounded by a 3-foot deep river with a current meant to be enjoyed but strong enough to get what it wants.
The current is the product of unseen pumps and a sump that continuously fills and then releases the more than 750,000 gallons of water coursing through the system.
The river also is the wellspring of the rest of the cove. It feeds the two corkscrew slides and a children's watergarden nearby, plus two wave pools, a heated lagoon and swim-up bar.
Video: Schlitterbahn: Wasser, wasser everywhere
The river helps accomplish the goal of keeping the water inside the park and the guests inside the water.
The concept is called Transportainment, trademark, and it is the liquid backbone of an entire business model predicated on doing more with less.
And over it all is a retractable greenhouse canopy — purchased secondhand from the San Antonio-based Schulz Nursery — that shelters guests from colder weather and allows the park to operate when others are closed.
The canopy saves energy costs by trapping warm air inside the park, which in turn keeps water temperatures comfortable.
There is another benefit.
As warm air rising from the park meets the cold surface of the canopy, condensation can develop.
"It actually can rain in here," said Jack Soto, director of operations for the South Padre Island park, during a recent tour.
Eric Hansen, an architect who has studied water consumption in water parks on behalf of the Hotel & Leisure Advisors, a national hospitality and consulting firm, said though it may be counter intuitive to think of a water park as a conserver, the data backs it up.
"Water is a bottom line consideration for a water park, as much or more than other leisure businesses," Hansen said.
Henry said it takes about 2.5 million gallons — the equivalent of about 100 swimming pools — to fill the average Schlitterbahn park. The city's largest commercial water user, a power plant group, consumes 70 million gallons a year.
"Some is lost to evaporation, but that's it," Henry said.
Water used to clean water filters — called backwash water — is captured and stored to irrigate the drought tolerant landscaping.
Both Schlitterbahn and Hurricane Alley — the only water park now in operation in Corpus Christi — played it close to the vest on actual water consumption.
Hurricane Alley did not provide information and the city could not provide it because of a privacy clause on water consumption between Durrill Properties, which owns the park, and the city, said Kim Womack, spokeswoman for the city of Corpus Christi.
Schlitterbahn would not provide specific data on average daily water consumption at its water parks and resorts.
According to Hansen's study, a 100,000-square-foot water park resort might consume up to 160,000 gallons of water per day.
If the resort was located in Corpus Christi city limits, 160,000 gallons per day translates into a minimum utilities tab of $12,000 a month, based on the city's commercial rate.
But when broken down by per capita use per day, a water park may actually consume less than a residential home, based on another study by Hansen.
Using two parks as examples, Hansen calculated that a water park guest will consume about 40 gallons per day. A single family residence, which could include several people, may use 70.
"In the overall water park water system, the maintenance and topping off operation accounts for 2 percent to 3 percent of total water use on a daily basis," Hansen wrote in his report. "In other words, a water park is reusing approximately 97 percent to 98 percent of its water system."
Hansen said a golf course, by comparison, averages between 300,000 and 500,000 gallons consumed a day, according to the study.
"The idea that a water park is a big water consumer is false," Henry said. "The truth is, it is actually a water conservator."
LIQUID DNA
The water park also has no guarantee on water from the city, said Winter Prosapio, Schlitterbahn's corporate communications and government relations director.
"We depend on water just like anybody else," she said. "But for us, it's a codependency. It's in our DNA — we were built on a river."
Because there are no guarantees, Prosapio said the company has a contingency plan of operations for drought restrictions.
The parks feature drought-resistant landscaping, river-ride basins and tube walls extending far above the water line. In New Braunfels, the park has a permit from the state to drawn water from and return it to the Comal River.
On windy days water lines to landscaping and water fountains are shut down to reduce waste.
And every employee is drenched in water-conservation principles, said Soto of the South Padre Island park.
"Everyone, even life guards, are taught the importance of water conservation," he said.
No specific design plans have been released, but every park follows a basic pattern and the Corpus Christi location will be hewed from its predecessor on South Padre Island, Prosapio said.
There will be a "Master Blaster," a "Boogie Bahn" and a tidal river, which all are signatures of the Schlitterbahn plan, she said.
But from there, it is anyone's guess.
"(Jeff Henry) is so creative," she said. "He can change on a dime."
An inventor and world-renowned park designer, Henry's park design company, NSBG International, has introduced the Transportainment model at the Wild Wadi Water Park in Dubai, where it rains less than a half inch a year.
He has patented a variety of water park technologies for everything from a polymer coating on rides to water propulsion devices.
Such dedication to reusing and recycling trickles down through the entire organization, said Michael Bigelow, director of marketing and sales at Schlitterbahn South Padre Island.
"Jeff is always looking for ways to protect the environment," Bigelow said.
A FLUID VISION
So Henry is impatient with the idea that a water park will not carry its weight in water for the community in which it is located.
"All water is borrowed water," he said, invoking a mantra his employees have come to appreciate.
The system of pumps and filters — including two the size of compact cars — that serve an area of the New Braunfels park similar to what may be seen in Corpus Christi, recirculate more than 100,000 gallons an hour, during peak times, said Ace Horan, maintenance director at Schlitterbahn New Braunfels.
Leaks and drips are addressed by the small army of maintenance workers who swarm the park, Horan said.
"We are pretty hysterical about it," he said "It is in our best interest to conserve as much of it as we can."
Henry said Schlitterbahn has a strong bond with its communities.
"This Schlitterbahn will be built and belong to the people of the city," he said. "We are caretakers of the land and the water, and our job is to be good stewards and manage it.
"I work for the people that buy tickets — those are my shareholders — not the guys that put a few million in," he said. "They're just facilitators applying their wealth back into the community."
Henry, who blends Warren Buffett's focus with Jimmy Buffett's style, said he is not in it to conquer the world or waste its resources.
"We don't believe in building things for ourselves to amass wealth," he said. "We build it for everybody and that money should be plowed back into the community to create more."
The bottom line, Henry said, is the satisfaction in seeing families set aside their tablet computers, cellphones and daily stresses and just have a little fun.
"Everybody needs a swimming hole, even in a drought."
via Caller Times