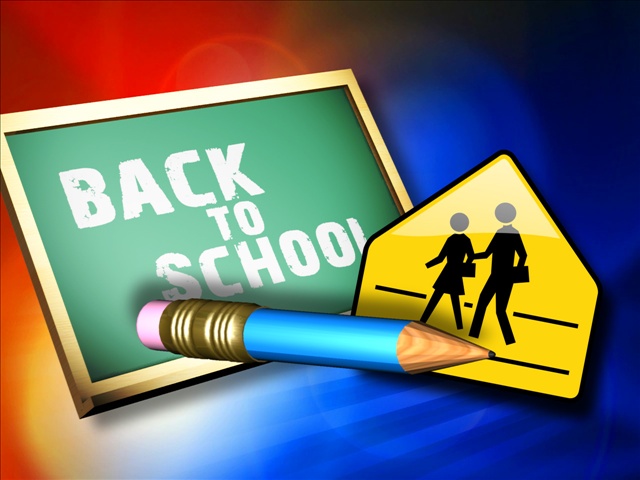 Many schedules changed Monday for students heading back to school as summer comes to an end. Now, parents are left with the chore of planning around the new agendas. Some parents in the coastal bend told us what items were topping their back to school "To-do" lists and how the school year affects their routines.
"Running late, having to make them breakfast every morning," a mother of two said.
Adam Young, a father of 5 agreed, saying a hot meal is a good way to send off the students.
"Eggs, oatmeal the whole thing, we just make sure that they have a good hot breakfast usually, you know something not too high in sugar," Young said.
Young says adjusting schedules is just one thing on the back to school list that most parents, he works out, with at Flex Fit 24/7 can agree on.
"I schedule around picking my kids up and dropping them off at school," Bert Ramos said.
Marlene Pineda followed that with her early bird wake up call now that she is a mother of three, including twins.
"I'm up at 6 o'clock in the morning, just really getting them out the door and the twins along with the ride," Pineda said.
Rides to school are accompanied with heavy traffic around campus, causing another hiccup in the morning commute that parents try to combat.
"I dropped my daughter off who just started preschool and it was chaotic, it was crazy," Annalaura Perez, mother of two, said.
"The school zones, the traffic, the school traffic it's horrible," another mom said.
Young says, "If you get up early enough and get them there soon enough not too bad, that the trick."
For some parents though, the real trick is getting the kids out of bed before they can get the wheels in motion.
"My son doesn't like getting up in the morning," one mom added.
Overall, parents are happy to be in the early stage of their post-summer agendas.
"I think it gives me a little bit more free time to kind of get to work, do more things, maybe get to work out," Pineda said.
"Be able to run errands without having to pull two kids in and out of the car," another parent added.
via KrisTV