Local School Options for Padre Island Residents
If you're considering relocating to North Padre Island, one of the biggest considerations is the quality of life and community. Nothing adds to that community like our schools and of course North Padre Island Real Estate is blessed with choices not found in other Coastal Areas.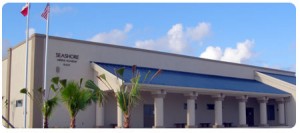 Seashore Learning Center / Seashore Middle Academy
The jewel in the crown of North Padre Island's education option are the Exemplary Charter Schools operated by the Island Foundation. Started by a group of parents in 1995 after a failed bond election, Seashore Learning Center was a "First Generation" Charter School, and remains the only school in the state to have maintained Recognized or Exemplary Ratings every year since it opened. Charter schools are public schools, tuition free and open enrollment. They adhere to the same standards as other public school, but have the added layer of accountability and requirements set forth by their charter – meaning the hopes, wishes and needs of the parents! Charter schools are free to innovate, and you'll find no shortage of that around campus. Combined classrooms, family style lunches teaching manners and etiquette and unique teaching styles are all part of the "Seashore Way".
With the great success of Seashore Learning Center, the Board of Directors of the Island Foundation in 2005 saw a way to expand and create a Middle Academy – college prep, with a strong math and science curriculum.  Partnering with the community to secure land donations, and after privately raising the start up capital, the Academy opened to rave reviews and happy students.
In addition to K-8 Education, the Island Foundation also offers Pre-K school and childcare. Visit their website at www.islandfoundation.com.
READ THE PARENT REVIEWS OF SEASHORE LEARNING CENTER

Flour Bluff Schools
Just over the bridge from the Island is one of the largest and most respected School Districts in the Coastal Bend. The Mighty Hornets are the home to some of the finest athletes, scholars, musicians and actors and some have gone on to National success!
Six campuses and athletic facilities are located on a single 170 acre site which supports 5,600 students in prekindergarten through 12th grades. The district is extremely competitive in academic and athletic programs and has participated in the district, regional, or state competitions for many years. A list of the 2007-2008 district accomplishments is listed on the website. The University Preparatory High School Program was launched in 2006 as part of the Bill and Melinda Gates Foundation to establish a program for high school freshman to complete two years of college credit upon completion of their high school diploma.
The Board of Trustees was selected by the Texas Association of School Administrators as the Outstanding School Board of the Year 2000, and is the only school board in Region 2 who are continually commended by State Board of Education for completing Level II and III Complete Board-Superintendent Leadership Team training.
The district and the City of Corpus Christi have developed a partnership in 2000 with the opening of the Janet F. Harte Public Library located on school property which serves as both the high school library and the city public library.
READ THE PARENT REVIEWS OF FLOUR BLUFF HIGH SCHOOL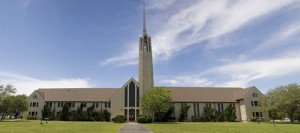 Private School Options
Rounding out the school choices for Padre Islanders are the many fine Private and Parochial Schools that Corpus Christi has to offer. College-prep Annapolis Christian Academy offers Pre-K through 12th grade education, with a Classical Christian emphasis. 100% of graduating Seniors have been accepted to prestigious schools like Texas A&M, Baylor, Trinity University, MIT and others. (Read the Parent Reviews of Annapolis Christian Academy)
Incarnate Word Academy is a respected and renowned Catholic K-12th grade school with emphasis on academics and the newest High School, John Paul II, has already distinguished itself as an athletic powerhouse in South Texas.
Relocation to any new place can be unnerving, but Moms and Dads on Upper Padre Island can relax, knowing that their education choices are varied and exemplary. If you have any other questions, be sure and ask one of your Coastline Properties Associates.