The first drawings of the design for residential development around the Schlitterbahn Beach County Resort on the west side of SPID have been released. Here is the first look at preliminary design;what the portion of the planned residential development south of the waterpark would look like if it were built today. These plans are the first step in the process of reaching a comprehensive and approved development plan. The plan represents the first section of resort residential development affiliated with the Schlitterbahn Beach Country Resort which is scheduled to open in the spring of 2014 at the current location of Padre Isles Country Club.
INTERVIEW WITH JEFF HENRY, SCHLITTERBAHN OWNER
The design calls for a mix of residential and other overnight lodging accommodations. Included are single-family units, multi-family units, waterfront and greenbelt products in addition the IslandWalk Village will contain retail, restaurants, and entertainment venues that will be supported by hotel sites and marinas for those who choose to arrive by boat.
LARGE SCALE MOCK UP BELOW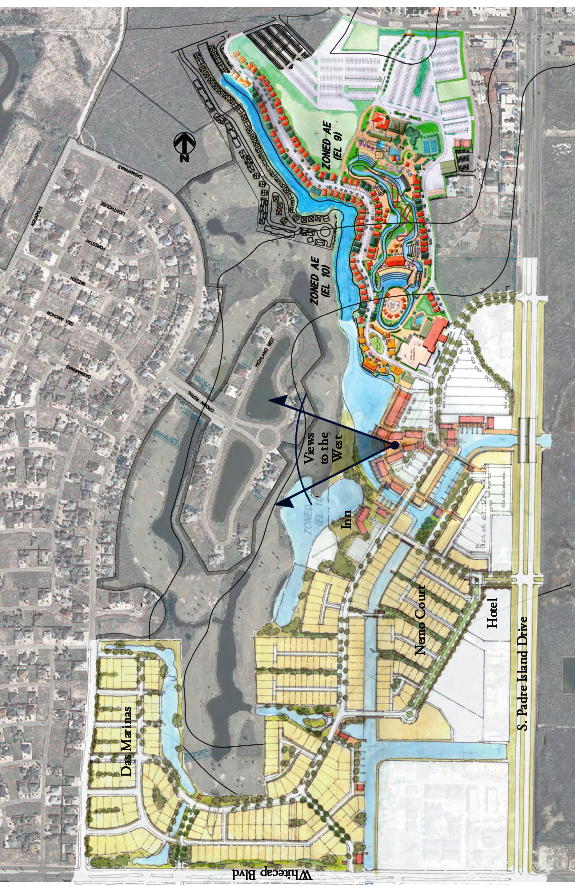 DETAIL LOOK AT THE WATERPARK FEATURES –

RELEASED MAY 30th, 2013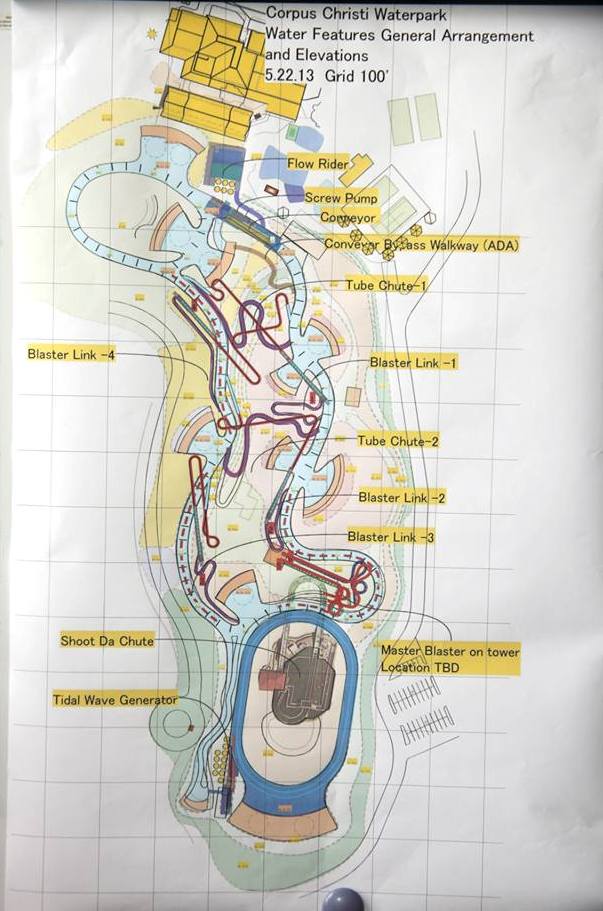 The resort's initial phase will provide waterpark elements, golf, tennis, marina facilities, and other recreational amenities. Once completed the residential areas of the plan can be assessed from Nemo Court on the east, or Whitecap on the south. This plan is the initial portion of the 500 acre Schlitterbahn Beach Country Resort. IslandWalk Village is being designed by nationally known architect Hart Howerton who did the initial design work for the Villages of Upper Padre Island in 2004 and provided assistance with the Island Area Development Plan during that same time frame. The plan is consistent with each of those original concepts. Opportunities for local business people to participate in the retail, restaurant, and entertainment portions of The Village will be offered in the near future. The Island Moon will publish the details of how to access that process in the near future. ~ Dale Rankin, Island Moon Newspaper