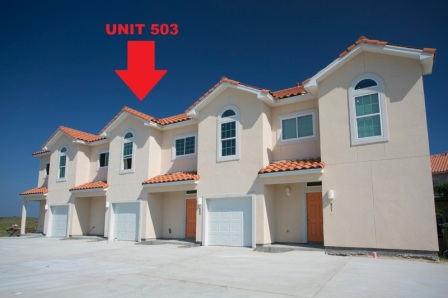 These dwellings are having their shining moment, thanks to an increased demand by both first-time buyers and Boomers alike! Both appear to be seeking the appeal for walkable communities in which the amenities are grand, you can get a great bang for your buck, and often less maintenance (big perk for both busy, young families and Boomers alike!).
Nationally, the number of townhouses built last year increased 18% percent over 2014. Here on the Island, the number is even more incredible!
70 townhomes were sold between September 15, 2015 – September 15, 2016
44 townhomes were sold between September 15, 2014 – September 15, 2015
That's a whopping increase in townhome sales! The long-run prospects for townhouse construction are positive given the large numbers of homebuyers looking for high density "neighborhoods," near the action (eh em, the new Marina District perhaps?) that offer proximity to the happenings along with community amenities.
Perk #1: Own That Land, You American Dreamer You!
What's the main difference between a condo and a townhome you ask? It's simple. As a condo owner, you own only your unit, nothing below or above you. As a townhome owner, you own the planet Earth beneath you, and the sky above you. And, as the Homeowners Association will nearly always maintain the complex grounds, you can be a lazy bum and still have a nice yard, albeit likely small.
Perk #2: That HOA Though…
So you own a nice patch of grass, or maybe a cute pom pom bush. Your HOA will take care of it! Many HOAs will even allow owners to plant that desired petunia border you've always dreamt of, just ask. So long as you pay your monthly dues, your grass will be mowed, your exterior painted, your roof re-shingled, your pool cleaned, your exterior insurance paid, and the list can go on. Now, each HOA will be different, and each will have a list of items they maintain and don't maintain, so make sure you know what's agreed upon and who does what in the yard. As many prefer to keep the fronts looking manicured and uniform, you may have to plant your Sneezewort Yarrow in the back.
Perk #3: Don't Ever Leave!
When you buy a townhouse, it often comes with a community, and that community has amenities. Some developments have a pool, a laundry room, possibly boat slips (if on the canal) maybe a recreational room, etc. You may not have to leave but to go do your grocery shopping! This can be very appealing. And as an owner, you own a percentage of each of the common facilities.
Perk #4: Save Some $$
Although this isn't a steadfast rule here on Padre, townhouses can be less expensive than single-family residences. Townhouses sometimes have the fancy upgrades built right in that you otherwise couldn't afford in a house, like granite countertops, high-end appliances, or eco-friendly materials. And although they are often multilevel that share a side wall or two with another unit, they can have as many bedrooms and bathrooms as will fit in the floor plan, just like a single-family house. The point is, you can get a lot of the same stuff in a townhouse that you can find in a regular house, but you typically pay less for it.
Perk #5: Tight-Knit Community
Having Mrs. Kravitz nearby isn't always a bad thing! With units that are close, and parking areas that may be shared, it's possible that you and your neighbors see and know what's going on with one another. As most townhomes on the Island do not allow short-term rentals, the neighborhood is often more stable in terms of less turnover and more face familiarity. This can be desirable for the young family who needs neighborly help watching kids, or the more "medically fragile" older couple who may find peace of mind knowing that their neighbors could check on them if they go sight unseen for a day or two. Travel a lot? Now Nosie Nelly doesn't seem so bad, as she'll be able to stink eye anyone who looks out of sorts lurking around your townhome.
With 84 townhomes currently for sale on the Island, maybe it's time to pay them some attention!